Contact Us
If you didn't find the answer to your question on our FAQs page, fill out our contact form and someone will get back to you as soon as possible.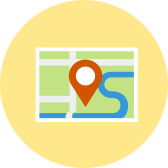 Stop on By?
If you are on or near the Cal State Fullerton campus, the Extension and International Programs Student Services office would be happy to help you with any payment or registration issues.
Location:
Extension and International Programs, Student Services
1111 N. State College Blvd., Suite 1117
Fullerton, CA 92831
(657) 278–2611
Hours of Operation:
Monday – Thursday: 8:00 a.m. – 5:30 p.m.
Friday: 8:00 a.m. – 5:00 p.m.
*EIP Student Services is open for extended hours of 8:00 a.m. – 6:00 p.m. Monday – Thursday, during the first two weeks of Spring/Fall registration
Directions:
You can use the Google Maps link
for driving/walking directions to our building or the embedded map below:
" width="100%" height="450" frameborder="0" allowfullscreen="allowfullscreen">Iframe Content